Continuous-firing high-speed epilator Victoria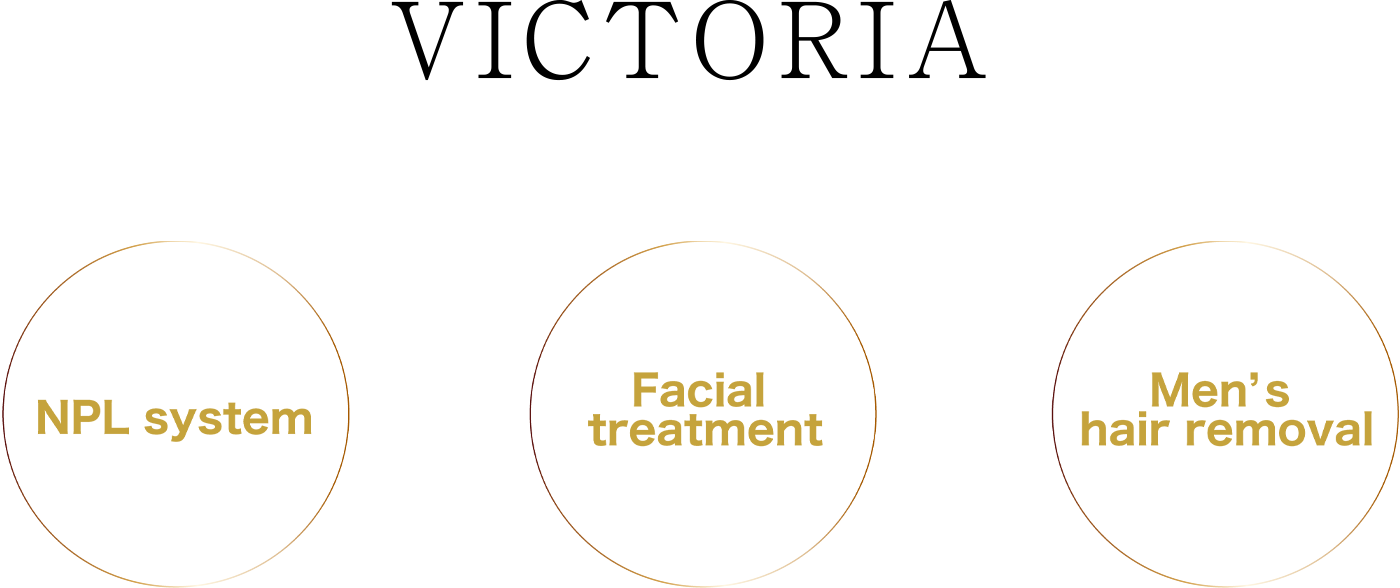 VICTORIA Advantages of introduction
■Safe and effective hair removal by NPL system
■Remarkable continuous operation and easy operation
■Speedy treatment improves salon turnover rate.
■We provide not only technical training prior to introduction,
but also business model proposals and sales support.
Now, the demand for hair removal is increasing
Both men and women have a growing desire to be beautiful and to become beautiful.
Men's hair removal is growing rapidly as men want to be free from daily shaving as a part of their grooming.
In recent years, we have also heard the term "nursing hair removal" with the future of those over 50 years of age in mind.
Conversely, hair removal by students(children) is also increasing. More and more children are having hair removal at an early age due to school life and lessons such as dancing and swimming.
The VICTORIA hair removal machine is a hair removal method that continuously irradiates weak energy using the NPL systems.
It is safe and painless, and can be used by children and men for beard removal.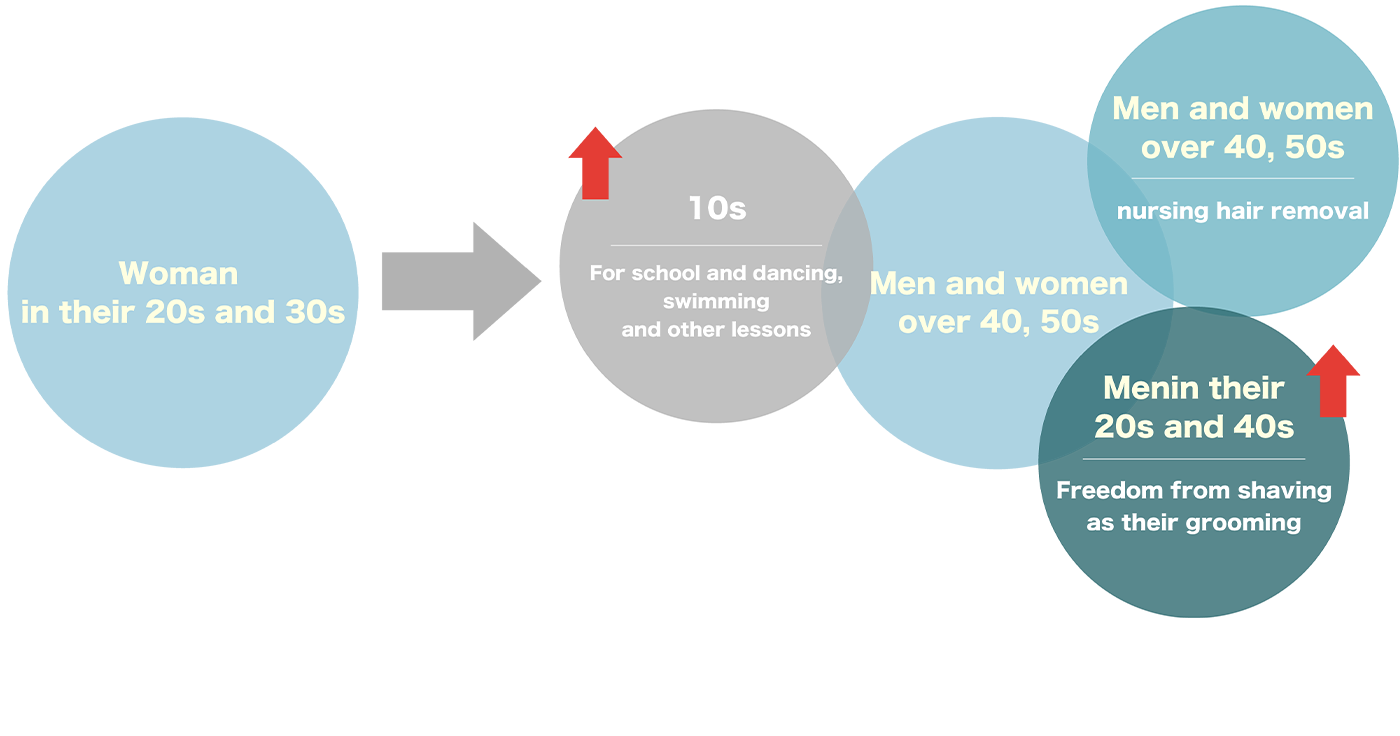 victoria parts description
and easy operation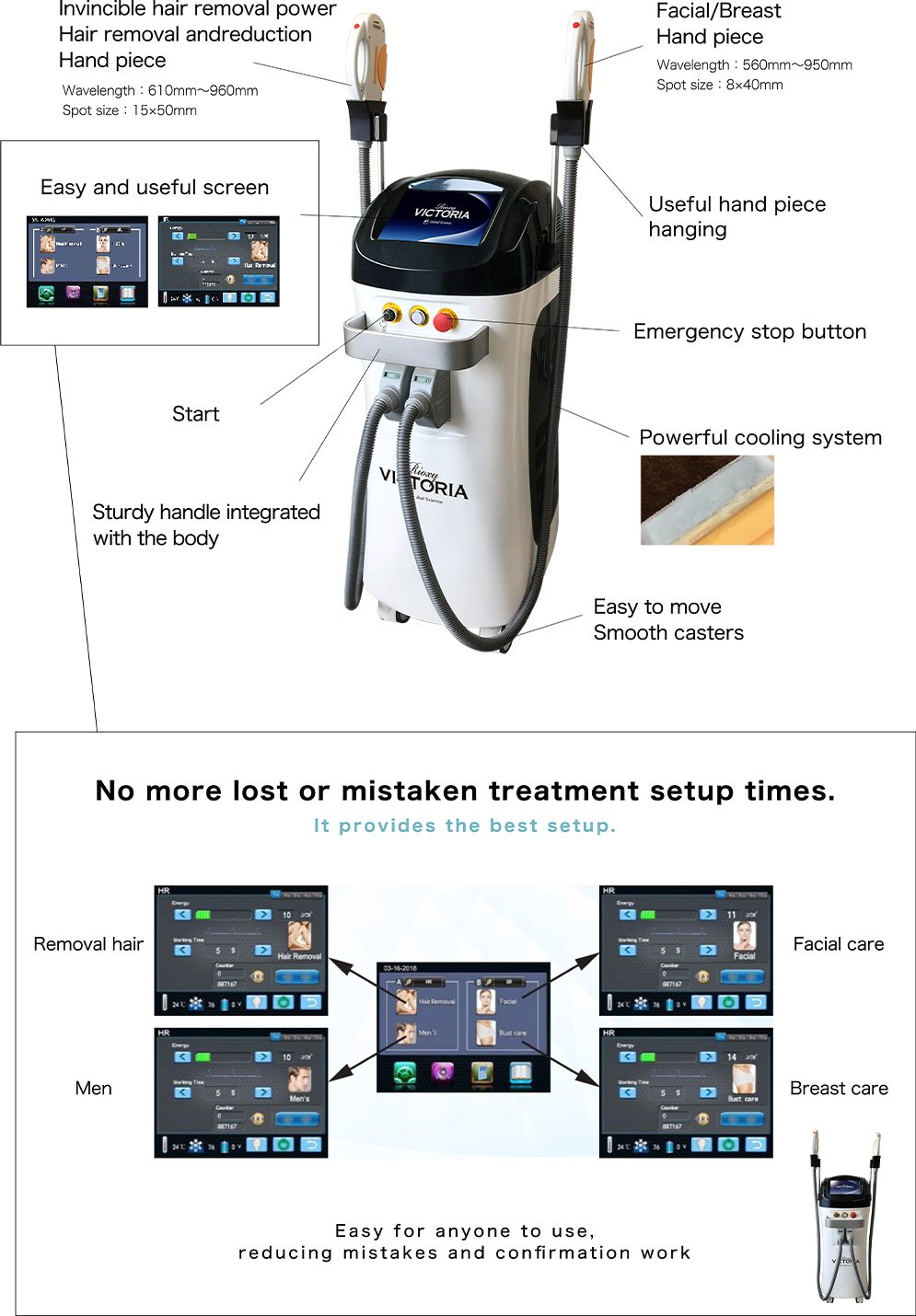 More than just hair removal, the value of using VICTORIA
This service can be used for photofacial treatments and breast care, and can be connected to customers after hair removal is completed.
Q&A
Frequently Asked Questions
Can you come to the salon for a demonstration?

Of course. We visit salons anywhere.
We would like the staff who will actually use the system to experience it.
Please feel free to contact us.

Is the equipment easy to operate and set up?

Victoria is very easy to operate.
We also provide technical and introductory training to support safe and secure treatment.

Can a woman replace or install/remove the handpiece?

Yes, we can do this for you. It takes only a few minutes and is easy to do.