What a large "mirror" can achieve
It is attracting customers.
1.attracting customers
Structuring "Attract, Sell, and Keep Selling."

Cosmetics and introductory training are available in a package that includes.

We also offer the most powerful package including management and marketing courses.
2.Easy touch panel operation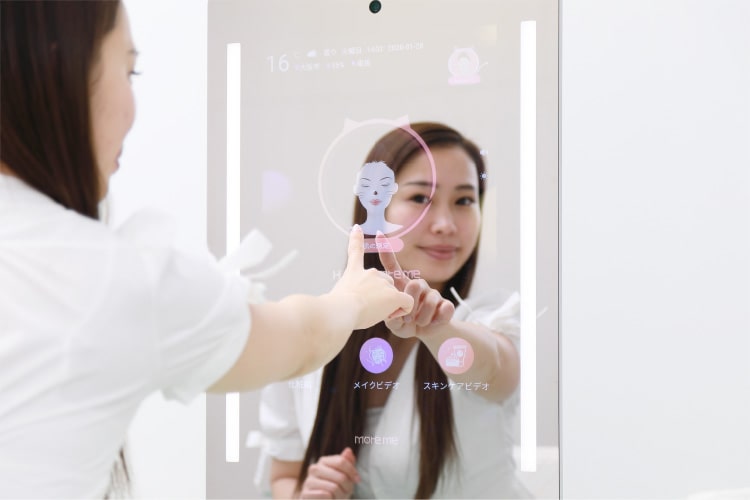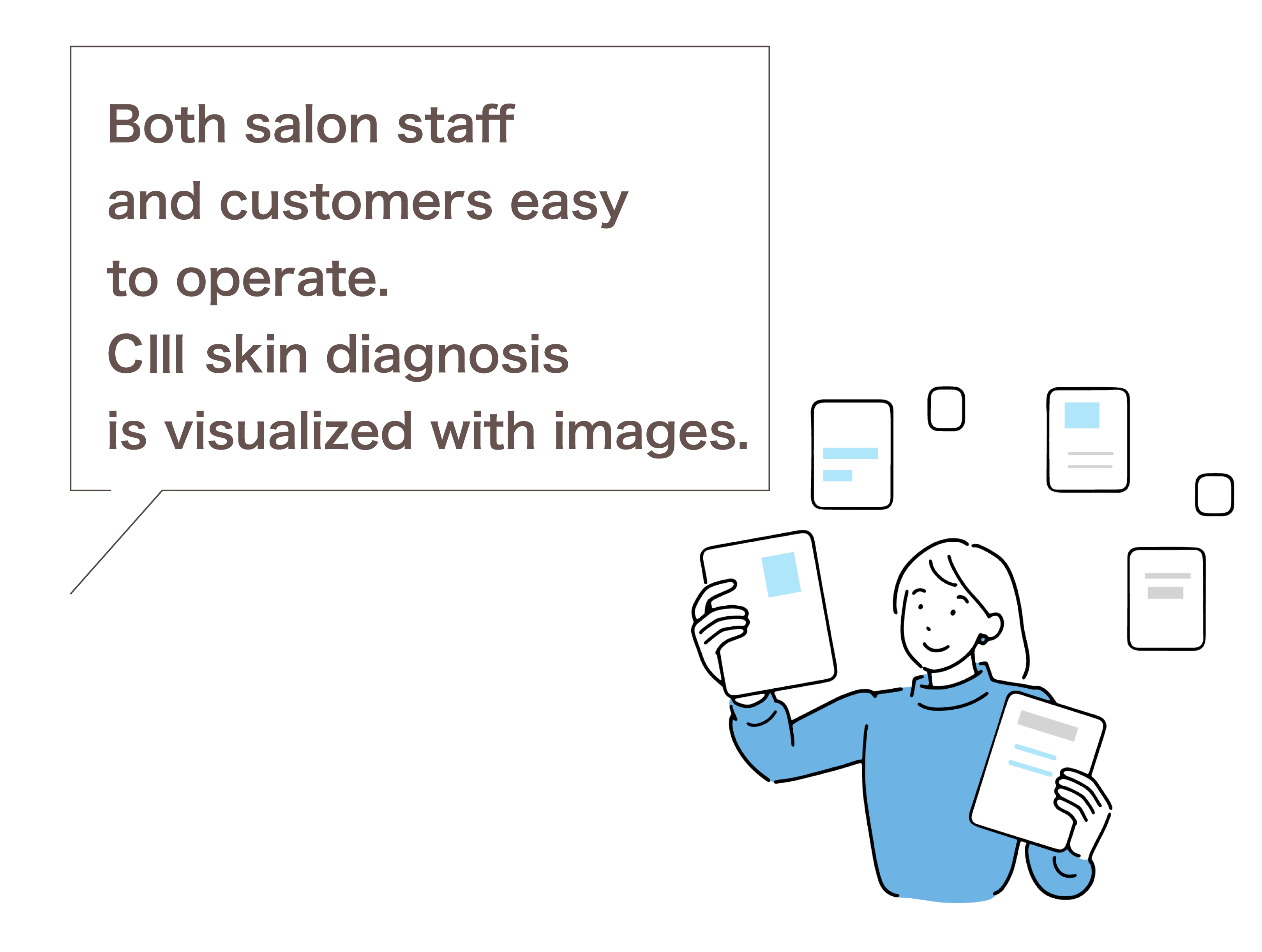 Spot

Wrinkle

Pores

Pigmentation

Skin tone

Sensitive skin

Comparing the customer's skin condition with the measurement history You can see the changes in your skin in the image.
Diagnostic results can be viewed on the customer's smartphone via QR code.
3.Connecting to product sales results
The training includes skin structure, the latest beauty products, ingredients, skin care methods, and key points of product sales to ensure continued success.
With video dataVideo of product usage,
video teaching materials, menu introductions, staff PR, and more to attract an unlimited number of customers and retain them as lifelong customers.
Recommended for those who are not good at selling goods.
AI judges and introduces esthetic menus and skin care (product sales) from your registered esthetic menus and skin care (product sales) based on skin diagnosis.
Payment can be made by smartphone using QR code on the CⅢ mirror screen.(Payment setup is required.)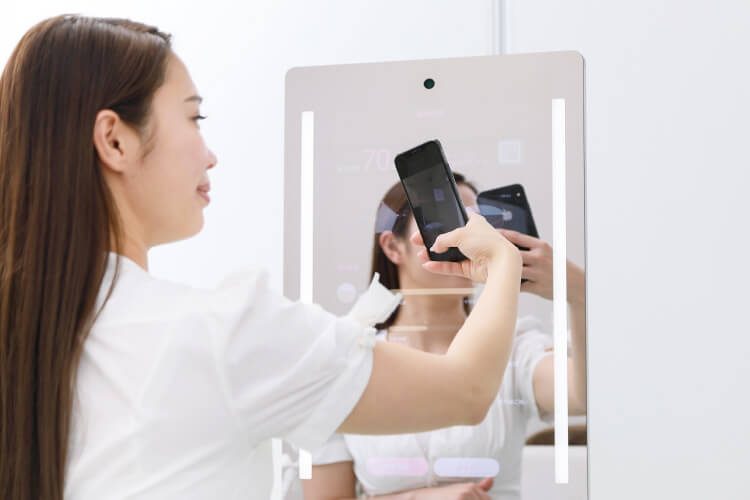 4. Customer Management
Maintain all customer information, measurement history, and Create lifelong customers.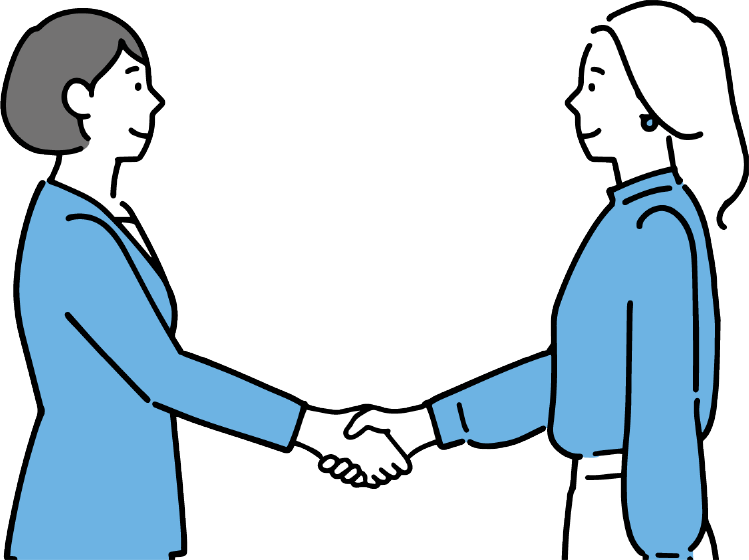 LINE@ to create a community to connect with customers.
Approach customers' special occasions such as birthday events.
Creating repeat customers by making personalized proposals based on skin conditions to turn customers into fans.